← Back
A way to organize complex interconnections between elements in a multi-dimensional space.
… or, in a more formal fashion: A structure of interconnections among elements, selected by chosen constraints applied to the set of all possible interconnections among the vertices of a n-dimensional hypercube.
In a 4-dimensional Boolean hypercube, for example, a possible constraint is to admit direct connexions of any vertex with only its four direct neighbors. In this case, the communication with any other vertex demands at most four steps (through at most three intermediate vertices).
The hypercube architecture is a basic model for massively parallel processes between very numerous and interconnected elements.
D. HILLIS original connection machine is constructed around an interconnection network based on a 12 dimensions hypercube geometry allowing the interconnection of 4096 nodes.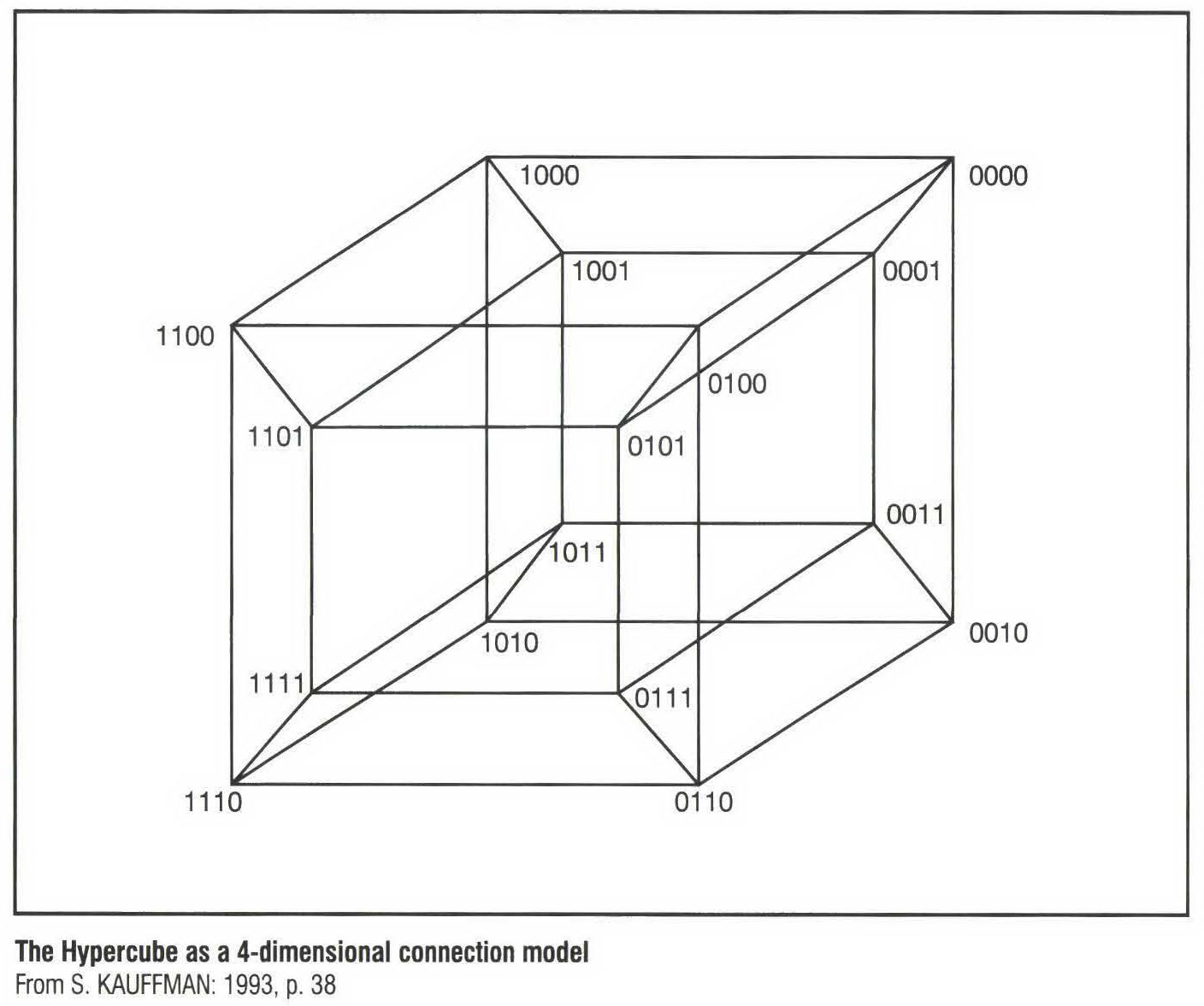 Categories
1) General information
2) Methodology or model
3) Epistemology, ontology and semantics
4) Human sciences
5) Discipline oriented
Publisher
Bertalanffy Center for the Study of Systems Science(2020).
To cite this page, please use the following information:
Bertalanffy Center for the Study of Systems Science (2020). Title of the entry. In Charles François (Ed.), International Encyclopedia of Systems and Cybernetics (2). Retrieved from www.systemspedia.org/[full/url]
---
We thank the following partners for making the open access of this volume possible: